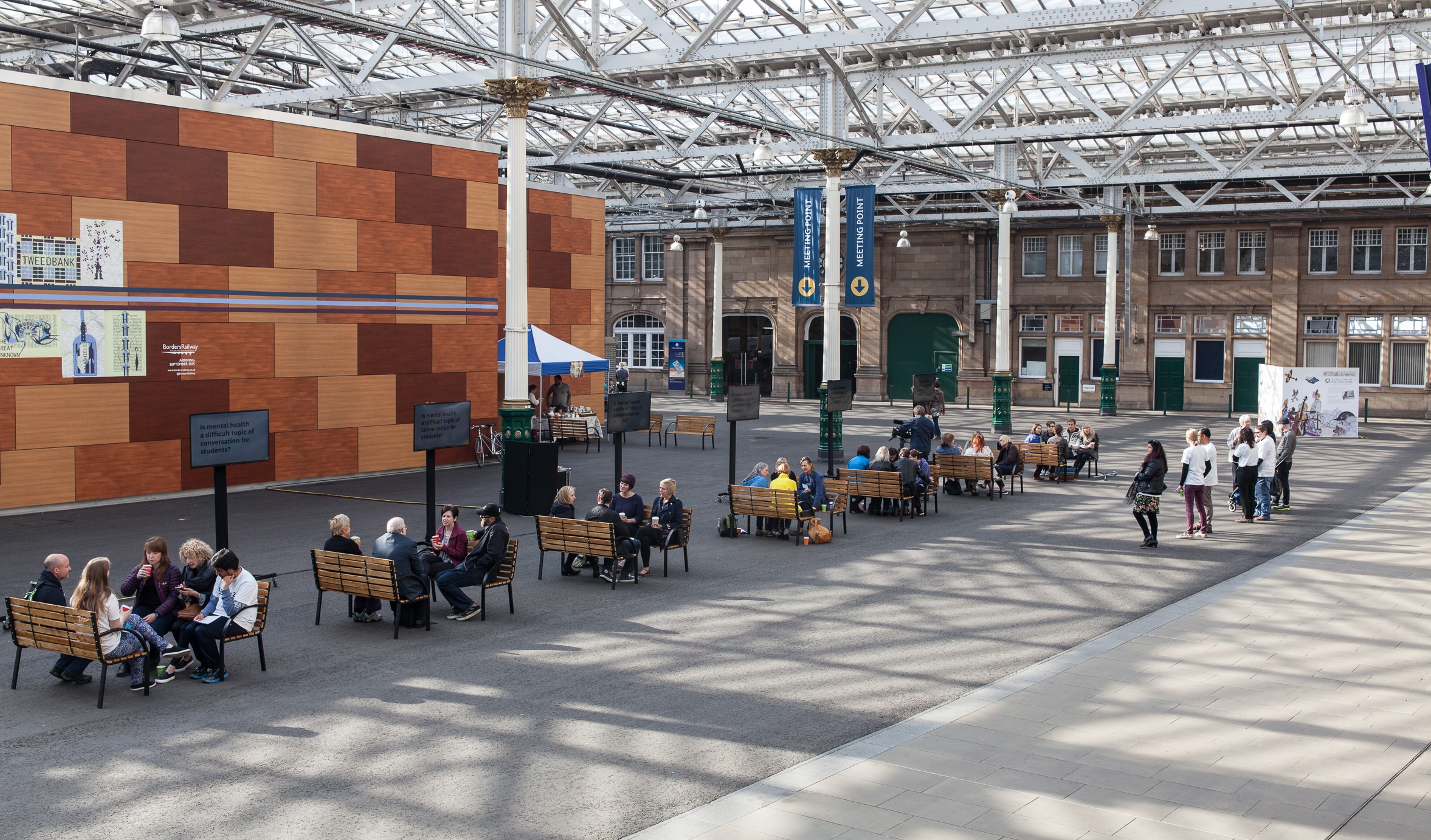 A PUBLIC ART PROJECT IN CONVERSATION ABOUT MENTAL HEALTH
In January 2015 a team of people embarked on a mission to generate as many conversations on the topic of mental health, in as many everyday places and situations as possible, in the community of Edinburgh. You might call their work artistic interventions, social experiments or interruptions to peoples days.
They went to many places, including the Meadows, Hidden Door arts festival, Edinburgh Central Mosque, the Chancellor's Building at the Royal Infirmary, the Scottish Parliament building, Hibernian football ground, a red telephone box, a yellow bench and Edinburgh Waverley Train Station.
During the 9-month intervention period they spoke to 1047 people, asking each of them - 'Is mental health a difficult topic for everyday conversation?'
This conversation is for everyone. You are invited to join.
Platform 2
A 7 minute film which documents the final intervention at Edinburgh Waverley Train Station.
On Saturday 3 October 2015, seven LED screens and pairs of benches were placed along the public space. The benches were inward facing and unusually close. A film which asked the same question asked throughout the project was shown - 'Is mental health a difficult topic for everyday conversation?'. In contrast to previous interventions, Platform 2 prompted people to speak to each other rather than to the Creative Team.
People coming, going and waiting in the station as well as an invited audience were welcomed to the benches, many of whom stayed for several hours. Throughout the day more than 300 people had conversations about mental health at the benches.

Film Maker: Paul Diffley